We're happy that you found your way to our home base on the net. This is where you can learn all about our beers, our brewery, and our bar. You can also find out when we have live music or other events. Feel free to click around a bit. Then come over to Grilly to taste our beers in real life!
Local beer, for everyone!
We love beer. We love brewing.
We love helping you discover the world of craft beer.
We love to offer a friendly place for you to meet (new) friends, to talk, to have fun, to enjoy music and to explore locally brewed craft beers.

Frédéric Manson
Fred is the financial and commercial specialist of the brewery. He had been working on a detailed business plan long before the three of us met. Building strong relationships with suppliers and clients is by far his forte. After having been a keen homebrewer for some years, Fred learned the brewing trade at the University of La Rochelle with a stage at La Brasserie de Père Jacob in Soral (CH).

Koos de Korte
Koos brewed his first beer in 1978. His university degree in microbiology and years of working experience in food hygiene, food safety and quality control give him a solid background for brewing great beers.
As a musician, he is responsible for booking the bands for our concerts.
We brew our beers with high quality ingredients. Nearly all our malts are organic. We're working hard on getting the last few varieties that enable us to go fully organic. We work with modern hop varieties that give our beers an abundance of flavours.
We like our beers dry and hoppy. We like to let you taste different styles of beer. That is why we have chosen for the international style names, rather than the French classification in colours.
Liquid Sunshine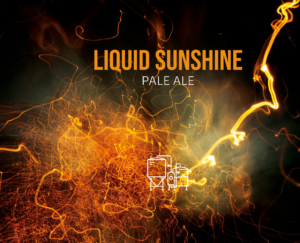 Pale Ale
Our brewery's best-seller, Liquid Sunshine is a blond beer with a golden robe.
The aroma of the Citra hops, as the name suggests, brings pronounced citrus notes.
Summer Circus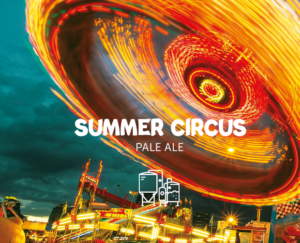 Pale Ale
Summer Circus, a blond beer with copper highlights, is the little sister of Liquid Sunshine.
The English Jester hops gives it notes of tropical fruits and blackcurrants.
Bumblebee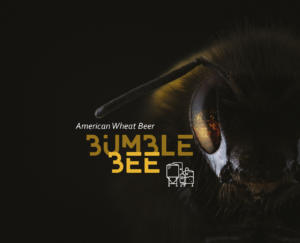 American Wheat Beer
Bumblebee is an American-style wheat beer, refreshing, sweet and fruity, with a very slight acidity from the wheat.
The Amarillo hops give notes of citrus, especially orange.
Dead South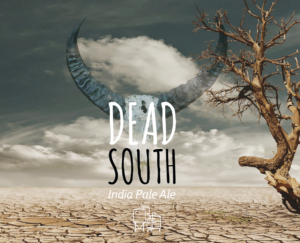 India Pale Ale
Dead South is a dry and very aromatic IPA. Its bitterness is camouflaged by the strong presence of  aroma hops,
that bring notes of exotic fruits, pears and stone fruits.
Seventy-One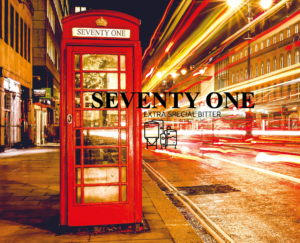 Extra Special Bitter
In the pure style of English beers, Seventy-One is a strong and powerful amber beer.
Its malty character brings out notes of cherry, biscuit and caramel.
The name is a reference to the year the style was created (1971) by Fuller's in London.
Sunday Morning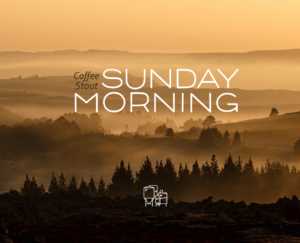 Coffee Stout
Sunday Morning is a dark coffee stout, powerful, original, balanced.
We brew it with rye and oats to give it a silky smoothness..
Groove Ma Poule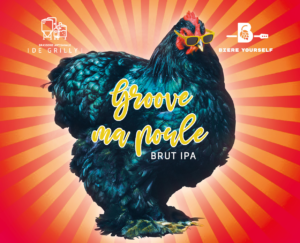 Brut IPA
A collaboration with Maxime of Bière Yourself in Ferney-Voltaire.
An India Pale Ale brewed with the robust Scandinavian yeast Kveik, mild and very fruity!
Foxy Lady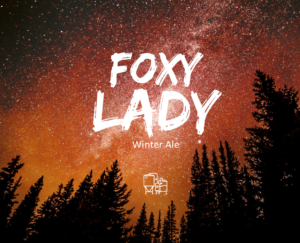 Winter Ale
Foxy Lady is a strong, smoky, copper coloured beer.
We brew it with fresh ginger and cloves, so that this winter beer can warm your heart!
La Commune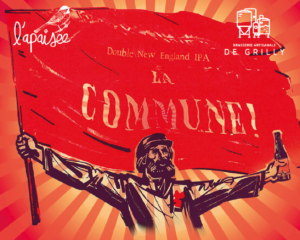 Double New England IPA
La Commune is a strong blond beer, brewed in collaboration with our friends from the brewery l'Apaisée in Geneva.
This double New England India Pale Ale is a very heavily hopped beer. It is deliberately cloudy, which reinforces its fruity side. Not very bitter, it reveals powerful notes of exotic fruits, in particular mangoes.
Smoky Bandit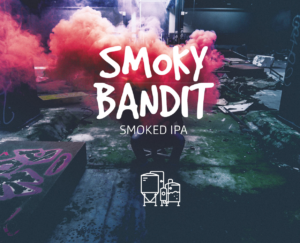 Smoked IPA
Smoky Bandit is an amber beer, it's malt smoked over a beech wood fire. Its balance is a subtle mix of the fruity side of its hops, its smoky character and its sweet bitterness.
Alligator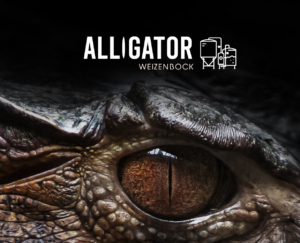 Weizenbock
Alligator is a traditional German autumn beer, brewed with roasted wheat.
It is a smooth, round beer with spicy notes from Bavarian yeast.
Sweet Bastard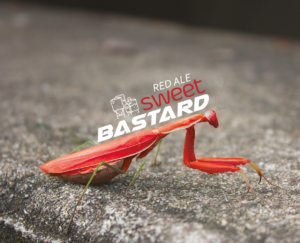 Red Ale
Sweet Bastard is a copper coloured beer. Its sweetness is balanced by the aromas of grapefruit, berries, pine and passion fruit of the Simcoe hops.
Black Betty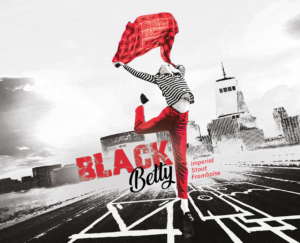 Imperial Stout Framboise
Black Betty is a strong beer with a black robe from the roasted malts, and rosy reflections from fresh raspberries.
It is a lovely blend of power, sweetness and acidity.
Mango Mania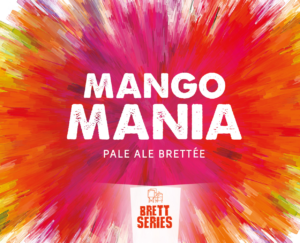 Pale Ale Brettée
The Mango Mania comes from our conviction that mango blends very well with wild Brettanomyces yeasts. We have allowed this beer to age in oak barrels for more than a year. The mango flavour is relatively discreet, so as not to overwhelm the subtle tastes of the Brett. Don't expect a sugary beer, because all the sugar of  the fruit is fermented by the wild yeast!
Dragonfly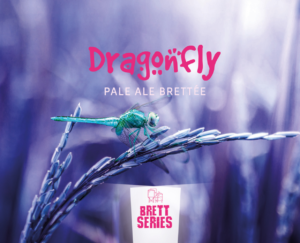 Pale Ale Brettée
After a long wait of twenty-four months in old wine barrels, the Dragonfly was born from a pale ale in which we allowed local wild Brettanomyces yeasts to develop.
Fine lemony notes emerge, supported by the woody side of the barrels and the rustic side of the bretts.
Grilleros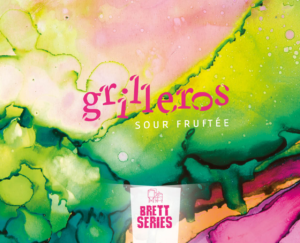 Sour Fruitée
La Grilleros is a blend of beers aged in old wine barrels. It is very complex, with a pronounced acidity, a very powerful woody side, and a subtle bitterness.
To soften this complexity of taste, we added prickly pear and lime.
Fruit Spirit - AB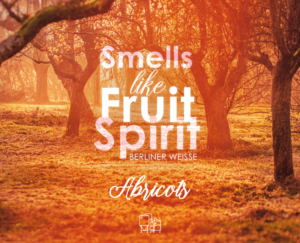 Berliner Weisse – Apricot
A tangy refreshing wheat beer matured in oak barrels with fresh fruits. This original beer reminds of a fruity but very dry cider.
Fruit Spirit - CE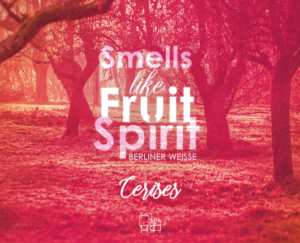 Berliner Weisse – Cherry
A tangy refreshing wheat beer matured in oak barrels with fresh fruits. This original beer reminds of a fruity but very dry cider.
Fruit Spirit - FR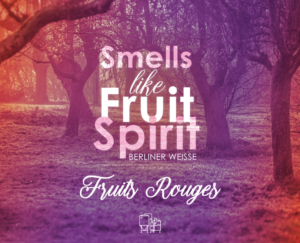 Berliner Weisse – Red Fruits
A tangy refreshing wheat beer matured in oak barrels with fresh fruits. This original beer reminds of a fruity but very dry cider.
Fruit Spirit - A&P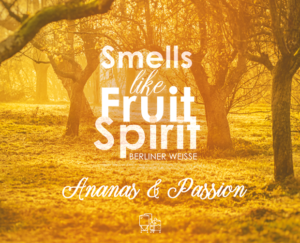 Berliner Weisse – Ananas / Fruit de Passion
A tangy refreshing wheat beer matured in oak barrels with fresh fruits. This original beer reminds of a fruity but very dry cider.
Our bar is a place for everyone. We try to create a welcoming atmosphere that invites people to bring their children, their dogs and even their parents for a night out. There is live music several times a month, we have regular board games evenings and, not to be overlooked, we have great bar snacks to accompany your drinks.
Our mixed platters with cheeses from neighbour Michelin and charcuterie from Grosgurin of Lelex are already quite renowned. We offer fresh smoked trout from La Ferme Aquaponique du Pays de Gex and vegan samosas from Rainbow Food. We get very good feedback on our French Fries too. And to complete the picture, there are the famous Dutch "bitterballen", a savoury snack based on beef ragout.
We are at 840 route de Divonne-les-Bains in 01220 Grilly.
L'Échappée Belle
Our bar is open three nights a week:
Thursday: 6 pm – 11 pm
Friday: 6 pm – midnight
Saturday: 6 pm – midnight
Brasserie Artisanale de Grilly
You can pass by the brewery to buy our beers for take-away:
Monday to Wednesday: 10 am – 6 pm
Thursday to Saturday: 3 pm until the bar closes.
Nearly every Saturday we have live music from 8pm till 10pm. We try to offer you a wide range of musical styles from rock to reggae and from folk to funk to blues (and back).
Around 20 June each year, we organise our Fifteen Minutes of Fame festival. A selection of bands will play between 6pm and midnight in our Summer Tent in the car park.
We also have board game nights, about 6 times per year.
Check our events calendar on this page.