We're happy that you found your way to our home base on the net. This is where you can learn all about our beers, our brewery, and our bar. You can also find out when we have live music or other events. Feel free to click around a bit. Then come over to Grilly to taste our beers in real life!
We love beer. We love brewing.
We love helping you discover the world of craft beer.
We love to offer a friendly place for you to meet (new) friends, to talk, to have fun, to enjoy music and to explore locally brewed craft beers.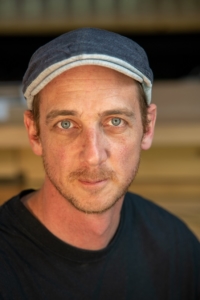 Frédéric Manson
Fred is the financial and commercial specialist of the brewery. He had been working on a detailed business plan long before the three of us met. Building strong relationships with suppliers and clients is by far his forte. After having been a keen homebrewer for some years, Fred learned the brewing trade at the University of La Rochelle with a stage at La Brasserie de Père Jacob in Soral (CH).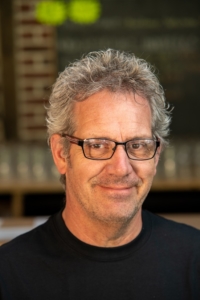 Koos de Korte
Koos brewed his first beer in 1978. His university degree in microbiology and years of working experience in food hygiene, food safety and quality control give him a solid background for brewing great beers.
As a musician, he is responsible for booking the bands for our concerts.
We brew our beers with high quality ingredients. Nearly all our malts are organic. We're working hard on getting the last few varieties that enable us to go fully organic. We work with modern hop varieties that give our beers an abundance of flavours.
We like our beers dry and hoppy. We like to let you taste different styles of beer. That is why we have chosen for the international style names, rather than the French classification in colours.
Liquid Sunshine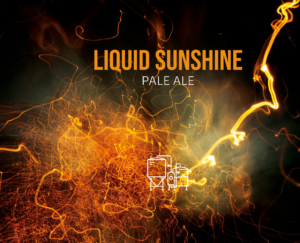 Pale Ale
Best-seller de notre brasserie, la Liquid Sunshine est une bière blonde à la robe dorée. L'aromatique du houblon Citra, comme son nom l'indique, amène des notes prononcées d'agrumes.
.
Summer Circus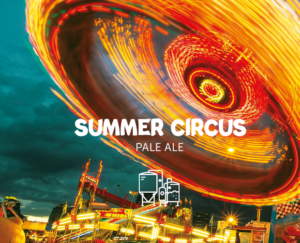 Pale Ale
Petite sœur de la Liquid Sunshine, la Summer Circus est une bière blonde aux reflets cuivrés.
Le houblon anglais Jester lui confère des notes de fruits tropicaux, ainsi que de cassis
Bumblebee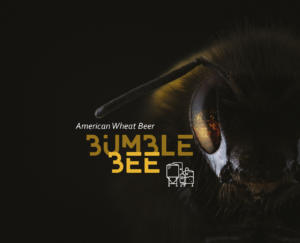 American Wheat Beer
 La Bumblebee est une bière blanche de style américain, douce et fruitée, avec une très légère acidité provenant du blé qui lui confère un effet très rafraichissant !
Le houblon Amarillo vous apportera des notes d'agrumes, notamment d'orange.
Dead South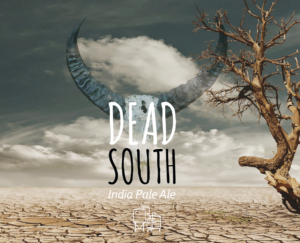 India Pale Ale
La Dead South est une IPA sèche et très aromatique. Son amertume est camouflée par la forte présence des houblons.
Ses houblons apportent des notes de fruits exotiques, de poires et de fruits à noyau.
Seventy One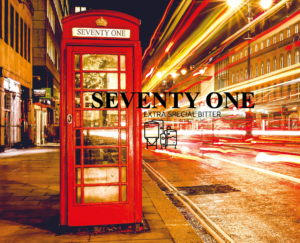 Extra Special Bitter
Dans le pur style des bières anglaises, la Seventy-One est une bière ambrée, forte et puissante.
Son caractère malté fait ressortir des notes de cerise, de biscuit et de caramel.
Son nom est une référence à l'année de création de ce style ( 1971) par la célèbre brasserie londonienne Fuller's.
Sunday Morning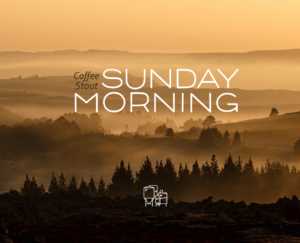 Coffee Stout
La Sunday Morning est une bière noire au café, puissante, originale, équilibrée.
Afin de lui conférer une onctuosité soyeuse, nous la brassons avec du seigle et d'avoine.
Groove Ma Poule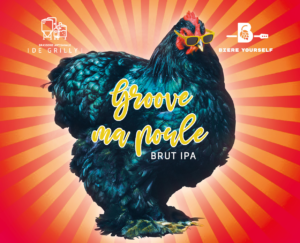 Brut IPA
Une bière en collaboration avec Maxime de Bière Yourself à Ferney-Voltaire.
Une India Pale Ale brassée avec la robuste levure scandinave Kveik, douce et très fruitée !
Foxy Lady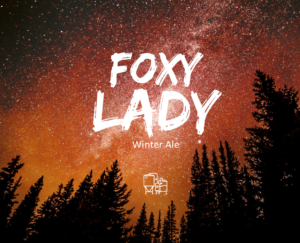 Winter Ale
La Foxy Lady est une bière rousse forte et fumée, à la robe cuivrée.
Afin que cette bière d'hiver puisse vous réchauffer le cœur et le corps,
nous l'avons aromatisée au gingembre et aux clous de girofle !
La Commune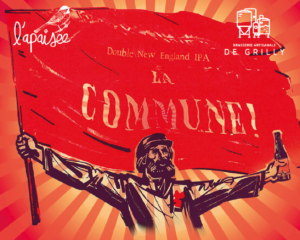 Double New England IPA
La Commune est une bière blonde forte, brassée en collaboration avec nos amis de la brasserie genevoise l'Apaisée.
Cette double New England India Pale Ale est une bière très fortement houblonnée. Elle est volontairement trouble, ce qui renforce son côté fruité. Peu amère, elle révèle de puissantes notes de fruits exotiques, notamment de mangues.
Smoky Bandit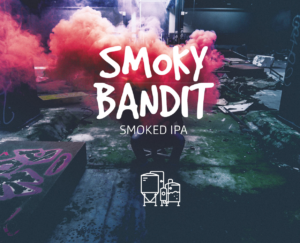 Smoked IPA
La Smoky Bandit est une bière ambrée, fumée au bois de hêtre.
Son équilibre tient à un subtil dosage entre le côté fruité de ses houblons, son caractère fumé et sa douce amertume.
Alligator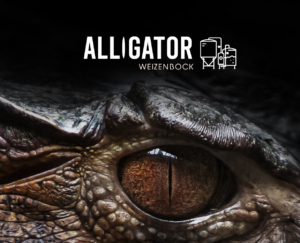 Weizenbock
L'Alligator est une bière brune faite à base de blé torrifiée. Le style nous vient de Bavière.
C'est une bière douce, ronde, avec des notes épicées provenant de la levure bavaroise.
Sweet Bastard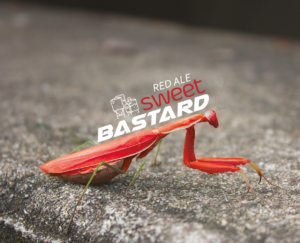 Red Ale
La Sweet Bastard est un biere rousse à la robe cuivrée.
Sa douceur est balancé par les arômes de pamplemousses, de baies, de pin et de fruit de la passion du houblon Simcoe.
Black Betty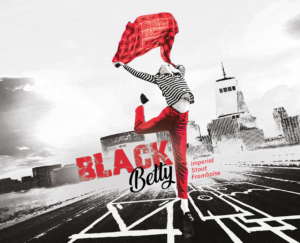 Imperial Stout Framboise
La Black Betty est une bière forte à la robe noire, provenant des malts torréfiés, et aux reflets rosés, provenant des framboises.
Elle est un doux mélange entre puissance, douceur et acidité
Mango Mania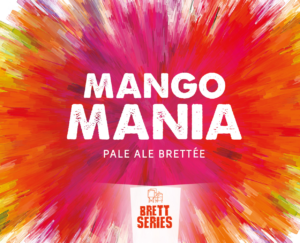 Pale Ale Brettée
La Mango Mania vient de notre conviction que la mangue devait sûrement très bien se marier avec le caractère des levures sauvages, les bretts. Venez gouter par vous-même cet étonnant mélange. On y retrouve le coté barriqué de nos fûts en chêne dans lequel nous avons laissé se développer les levures sauvages pendant plus d'une année. La mangue est relativement discrète, pour ne pas écraser les goûts subtils des bretts. Ne vous attendez pas à une bière sucrée, car tout le sucre des fruits a disparu !
Dragonfly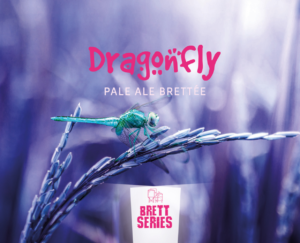 Pale Ale Brettée
Après une longue attente de vingt-quatre mois en ancienne barrique de vin, la Dragonfly est née d'une pale ale dans laquelle nous avons laissé se développer des levures sauvages locales : les bretts.
En ressort de fines notes citronnées, soutenues par le côté boisé des barriques et rustique des bretts.
Grilleros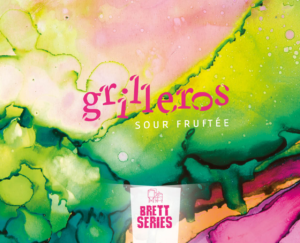 Sour Fruitée
La Grilleros est un assemblage de bières veillies en anciennes barriques de vin. Elle est très complexe, avec une acidité prononcée, un coté barriqué très puissant, et une amertume relativement présente.
Afin d'adoucir cette complexité gustative, nous lui avons rajouté de la figue de Barbarie ainsi que du citron vert.
Fruit Spirit - AB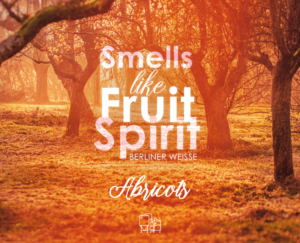 Berliner Weisse – Abricot
Une bière de blé rafraîchissante acidulée mûrie en fûts de chêne avec des fruits frais. Cette bière originale rappelle un cidre fruité mais très sec.
Fruit Spirit - CE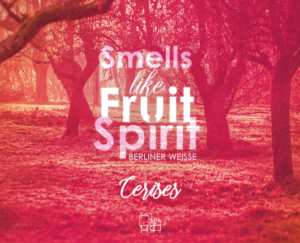 Berliner Weisse – Cerise
Une bière de blé rafraîchissante acidulée mûrie en fûts de chêne avec des fruits frais. Cette bière originale rappelle un cidre fruité mais très sec.
Fruit Spirit - FR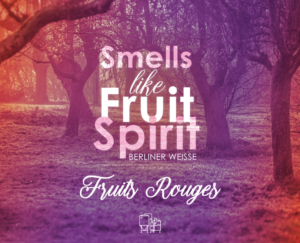 Berliner Weisse – Fruits Rouges
Une bière de blé rafraîchissante acidulée mûrie en fûts de chêne avec des fruits frais. Cette bière originale rappelle un cidre fruité mais très sec.
Fruit Spirit - A&P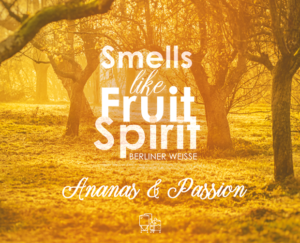 Berliner Weisse – Ananas / Fruit de Passion
Une bière de blé rafraîchissante acidulée mûrie en fûts de chêne avec des fruits frais. Cette bière originale rappelle un cidre fruité mais très sec.
Our bar is a place for everyone. We try to create a welcoming atmosphere that invites people to bring their children, their dogs and even their parents for a night out. There is live music several times a month, we have regular board games evenings and, not to be overlooked, we have great bar snacks to accompany your drinks.
Our mixed platters with cheeses from neighbour Michelin and charcuterie from Grosgurin of Lelex are already quite renowned. We offer fresh smoked trout from La Ferme Aquaponique du Pays de Gex, chicken wings and vegan falafels. We get very good feedback on our French Fries too. And to complete the picture, there are the famous Dutch "bitterballen", a savoury snack based on beef ragout.
Nearly every Saturday we have live music from 8pm till 10pm. We try to offer you a wide range of musical styles from rock to reggae and from folk to funk to blues (and back).
Around 20 June each year, we organise our Fifteen Minutes of Fame festival. A selection of bands will play between 6pm and midnight in our Summer Tent in the car park.
We also have board game nights, about 6 times per year.
Check our events calendar on this page.
Samedi, 25 Fevrier
19h
Blind Test
Samedi, 4 Mars
20h30
Concert:
Joe & The Fuzzy Blues
Samedi, 11 Mars
20h30
Karaoké
Samedi, 18 Mars
19h
Blind Test
Saturday, 25 Mars
20h30
Concert:
Flarestar
We are at 840 route de Divonne-les-Bains in 01220 Grilly.
L'Échappée Belle
Our bar is open three nights a week:
Thursday: 6 – 11 pm
Friday: 6 pm – midnight
Saturday: 6 pm – midnight
Brasserie Artisanale de Grilly
You can pass by the brewery to buy our beers for take-away:
Monday to Wednesday: 10 am – 6 pm
Thursday to Saturday: 3 pm until the bar closes.