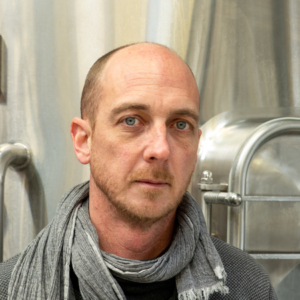 Frédéric Manson
founder, co-owner, manager & brewer
Fred is one of the founding members, and today the manager of the brewery and the Brew Pub l'Echappée Belle.
Before embarking on this great adventure of craft beer, Fred had long been involved in humanitarian action. After more than ten years working for Médecins Sans Frontières, he decided to switch to his second passion!
This began with several years of amateur brewing, then he learned the brewing trade at the University of La Rochelle, and by an internship at the Father Jakob brewery, in Soral, Switzerland.
A great lover of hoppy beers and barrique beers, he likes to concoct new recipes to the delight of the Brew Pub's customers!
Brasserie | Brew Pub | Grilly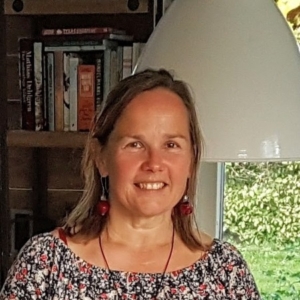 Kristina Schemann
co-owner & webmaster
Even though Kristina set off in finances after her master in economics, she discovered quite soon that her real passion lay in ecology, languages, volunteering work, sowing, singing and – of course – her family. Having been active in a number of associations – both local and international – the opportunity of being part of a local business with organic products seemed a perfect fit!
Though: this project and the fact that she originates from Munich makes it probably a sacrilege to admit that she does prefer wine …
Brasserie | Brew Pub | Grilly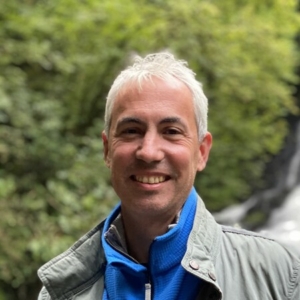 Pascal Meierhofer
co-owner
Pascal works as a Finance & Administration Director for a multinational company. Married to Kristina and father of 3 children, he has always wanted to get involved in a local business that offers great products. Being a loyal customer of Echappée Belle since the beginning, he did not hesitate to join the team when the opportunity came along. Pascal continues a family tradition since his family had restaurants and bars in both Switzerland and France.
Brasserie | Brew Pub | Grilly
Simon
manager bar, events & social media
Originally from the west of France, in Maine-et-Loire, Simon lived in the Pyrenees for 7 years before moving to the Jura. As you can imagine, he loves discovering new places, climbing new mountains and paragliding down them: that's what drives him every day.
Simon has always lived in the world of sport, art and culture, and being a great beer lover, he discovered the brewery when he arrived in the region. He was immediately won over by the ethos and values conveyed by l'Échappée Belle and its team, which he joined as bar manager.
Brasserie | Brew Pub | Grilly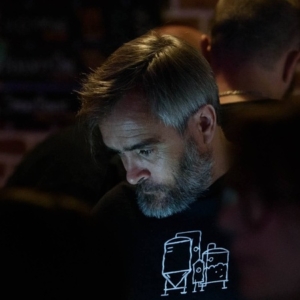 Andy
bartender, chef & handyman
Originating from Scotland, Andy's love for high mountains and snow were the reason that brought him to France some years ago. When not at work, you will find him in the outdoors, either climbing, cycling or walking his dog (Nanuq).
Andy owned and ran a chambre d'hôtes in the Chamonix valley for a number of years, before moving to the lowlands of the Jura. He has a passion for singing, photography and building/creating.
Brasserie | Brew Pub | Grilly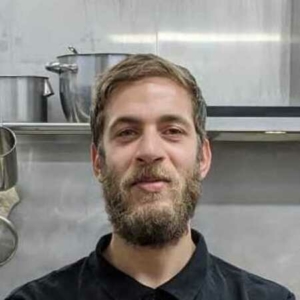 Mehdi
chef
Brasserie | Brew Pub | Grilly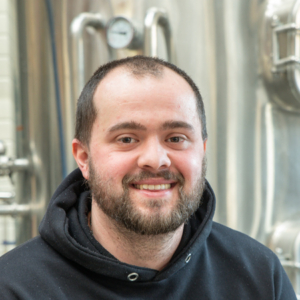 Greg
brewer
Brasserie | Brew Pub | Grilly
Anthony
brewery assistant & barman
Brasserie | Brew Pub | Grilly
Eliot
apprentice
Brasserie | Brew Pub | Grilly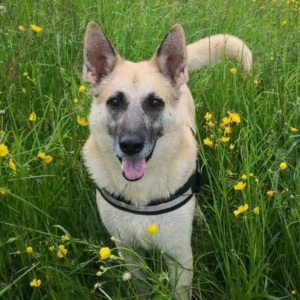 Baloo
head brew dog
please don't feed me in the pub
Brasserie | Brew Pub | Grilly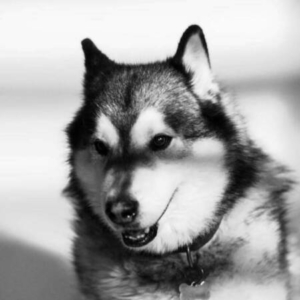 Nanuq
head food tester
Please don't feed me in the pub
Brasserie | Brew Pub | Grilly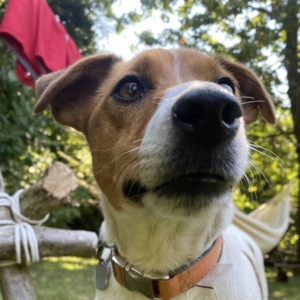 Spike
head guard dog
Please don't feed me in the pub
Brasserie | Brew Pub | Grilly