L'Échappée Belle turns 5!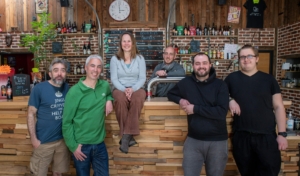 The Echappée Belle is 5 years old!! We remember with emotion February 23, 2018!! It was the beginning of a beautiful adventure, which continues today!!
A loving thought for Clément and Koos without whom none of this would have been possible.
We also include in our memory book Floriane, Stephanie, Martin, Goran and Daniel who contributed to making the Echappée Belle such a friendly place!
We do not forget Sandrine, Soraya, Caro, Isa, Carmen, Noémie, Xavier, Damien, Jean Luc, Clément, Ben, for their countless and greatly appreciated handshakes!