Our new beer: La Duc de Grilly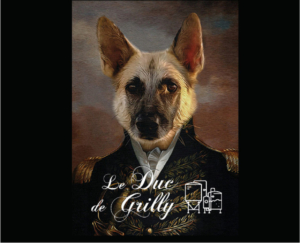 We are very proud to announce the release of a beer of our own making.
The Duc de Grilly is an Imperial Stout with Raspberry barrique.
We left Black Betty in oak barrels for 12 months, which allowed the wild yeasts (bretts) to develop and bring their unique flavour. The barrel also helped bring incredible complexity to this tasty beer.
We hope you will come and taste it soon at the Echappée Belle, or order it directly from your local wine shop like @natureduvin or @bieronomy
Cheers