Houblon d'or for us as one of the 183 best breweries of France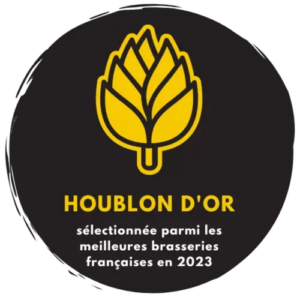 We're proud to announce that we're on the list of the 183 best French breweries selected by the @happybeertime blog!
As they say themselves: "Remember that these are only 7.5% of the best breweries in France, a drastic selection. This just means there are many other quality breweries that aren't on this elite list, we've kept only the top of the top."
Although obviously these rankings are subjective and certainly incomplete, being a part of them is an important mark of recognition for us.